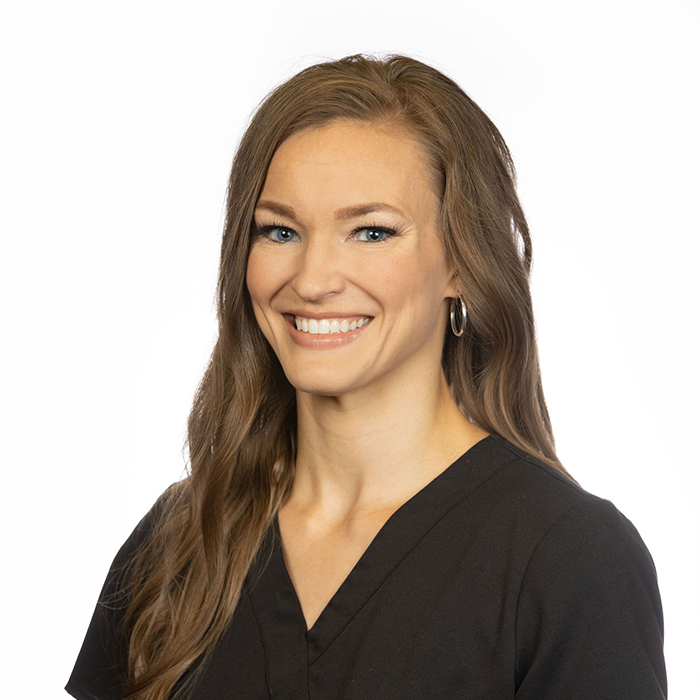 Dr. Laura Fisher graduated from The Ohio State University College of Dentistry. She received her bachelor's degree in chemistry from Southern Utah University, then her degree for Doctor of Dental Surgery from The Ohio State University.
Dr. Fisher grew up in Utah as one of eight children. She knew she wanted to be a dentist from a young age and has always had a passion for teeth. This passion now shows as she cares for patients with enthusiasm for the profession. One of her favorite things to do is help calm dental anxieties and assist patients to feel comfortable in the dental chair. After practicing for many years in Utah, she has recently moved to Texas with her husband and two children. She loves what she does, and desires to continue helping the people of the community. She strives to create a family-friendly care environment and deliver comprehensive, clinically distinctive care so our community can smile with confidence. She is driven to help patients have the brilliant smile that they've always wanted. Quality dentistry that creates beautiful healthy smiles is her passion.
Dr. Fisher provides a wide variety of services: Fillings, crowns, root canals, and extractions, as well as replacing missing teeth with implants, bridges, removable partial dentures, complete dentures and Invisalign.