Our friendly and competent staff is dedicated to patient comfort and quality of care. We provide the best and latest in dental technology and treatment options. Our sterilization techniques surpass OSHA requirements. The source of water for our dental units is distilled water (bottled water) which removes any chances for contamination from regular tap water such as that used in most dental offices.
In addition to general dentistry and cosmetic dentistry, we work in-house with specialists in Periodontics (gum diseases), Implant dentistry, Endodontics (root canal treatments), Prosthodontics, and other specialists. For our patients' convenience, treatment from the specialists is done right in our office so that we work together to ensure a successful outcome.
We look forward to welcoming you to our dental family.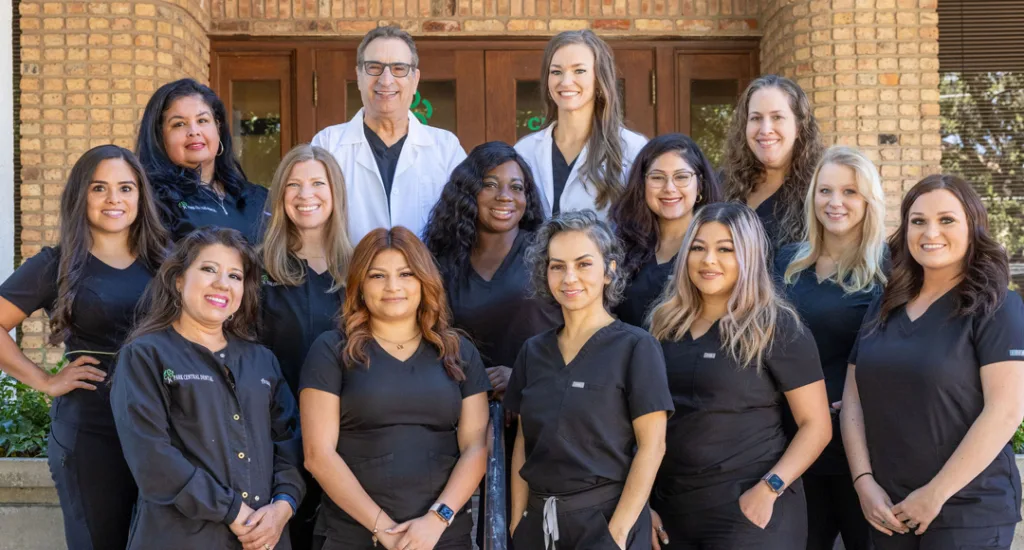 We are conveniently located on Forest Lane and Central Expressway (Hwy 75) and accessible via Highway 635, George Bush Highway, Dallas Tollway, and Central Expressway. We provide gentle, family-oriented dental care to adults and children of all ages.
At Park Central Dental we will provide you and your family with healthy smiles for years to come. We focus on preventative dentistry that keeps cavities and tooth decay at bay with regular dental exams and cleanings. Not to worry thought! If a problem arises, we'll treat you quickly and efficiently. If you're in need of any restorative care, we will ensure you receive the finest care in North Dallas and that your smile looks and feels 100% natural. Cosmetic dentistry is another focus of our practice, with veneers, teeth whitening, and Invisalign, you will feel more comfortable and confident in your smile than ever! Give us a call to schedule an appointment!